Engineered for high-quality, high-speed production
Our Conveyor Systems For All Conveyorized Applications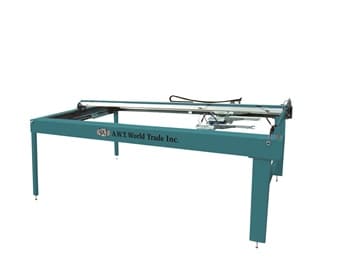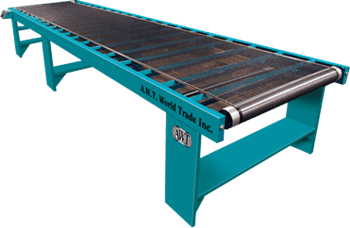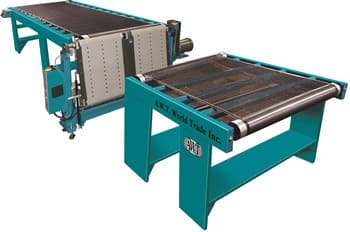 Our conveyor systems are engineered for high quality, high speed production. The chassis is solid, tough steel and the Fiberlon™ belt is strong and durable. They are ideal for conveying glass, wood, metal, plastic, bottles, cans, sheets, carpet, medical products, plastics and thousands of other applications.
Easily adjustable solid state belt speed controls, standard conveyor length is 10' long with widths of 24" (61cm), 36" (91cm) 48" (122cm), 60" (152cm) and 72" (183cm). Larger sizes are available in any length. Optional vacuum holddown and exhaust system firmly holds each sheet on the belt, preventing it from rolling over, while at the same time exhausting fumes as needed.
Roller shafts, sprockets and pillar blocks can be ordered as an option. Steel rollers and rubber coated rollers are available by special request.
We manufacture rollers for specific applications like screen printing dryers of all types and also manufacture to order. If you do not see what you need, please inquire.