Suitable for a wide variety of industrial applications
Max-Air Quiet Vacuum Motors Maintenance Free & Energy Efficient • Industry Leading Quiet & Efficiency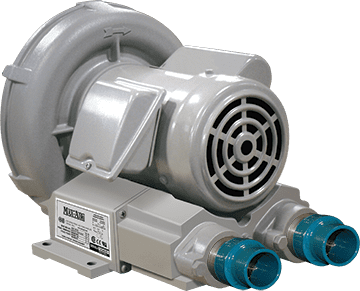 Easy to retrofit most screen printing presses, camera vacuum backs, vinyl cutting machines and other equipment, by connecting this unit to your present equipment. Once you remove your existing noisy motor and replace it with an A.W.T. Max-Air Quiet Vacuum Motor, the difference you'll "hear" will astound you.
These motors operate without brushes or sparks. This insures a long and effective life. Safe for many applications, especially those involving solvents. There are no brushes to get dirty or wear out; no expensive parts to be replaced.
Low power-use keeps operating costs down. A.W.T. motors have multistage centrifugal design, which speeds air through motor for maximum vacuuming power. These require no maintenance.
For OEM companies, A.W.T. has technical assistants read to custom manufacture motors to your specifications. We'll work with your engineers to design and develop vacuum motors to meet your needs for any application